In your Cloudflare account go to section Firewall > Firewall Rules of your site and click Create a Firewall rule.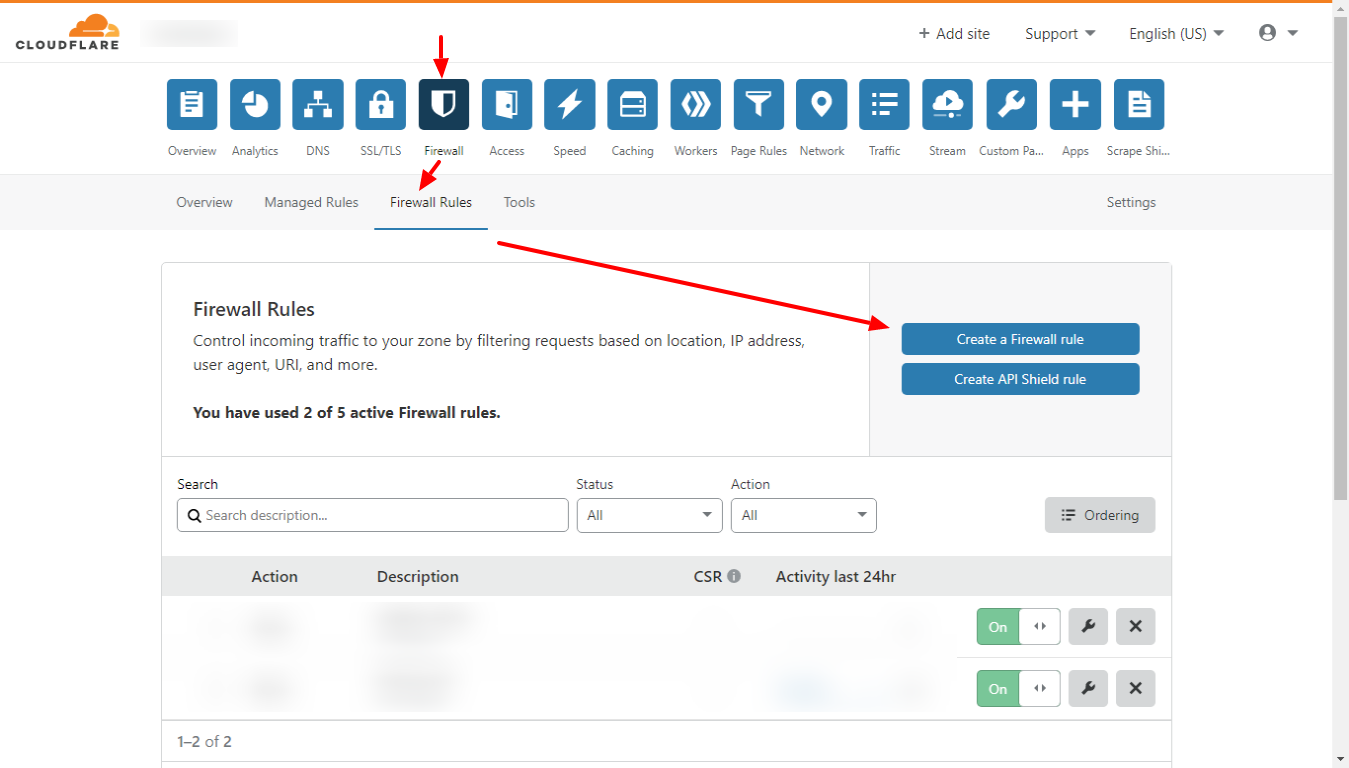 Set the rule settings in a form
Rule name
OptiPic Allow (you may set the name as you wish)
Rule conditions
If the IP matches the list of IP addresses OptiPic:
5.9.115.17
5.9.117.98
134.195.197.169
65.21.79.243
185.146.159.191
Action
Allow
Save the new rule!
Rule settings screenshot: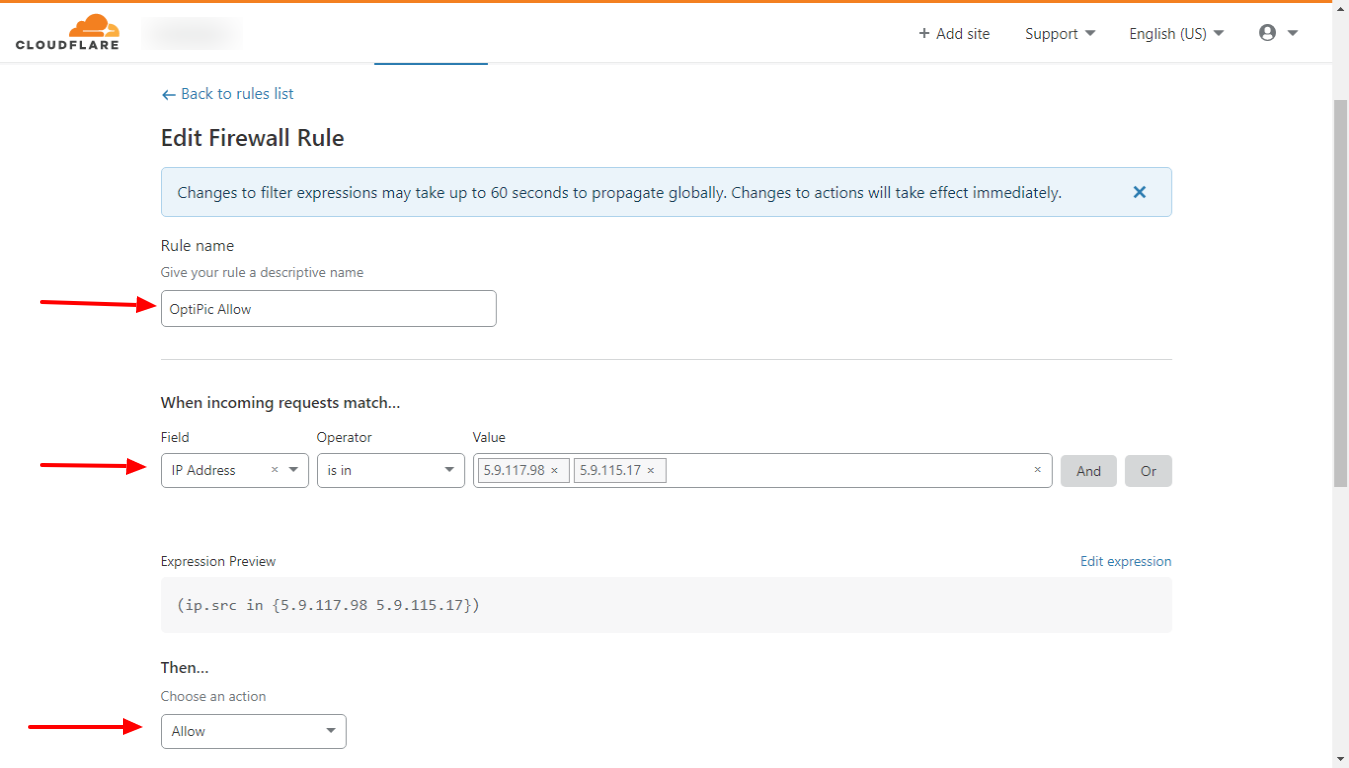 Cloudflare official Documentation for creating Firewall Rules.